Choose coffee package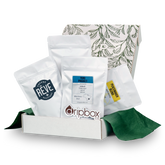 Sampler Box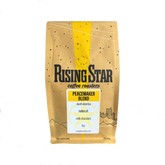 Bag of Coffee
What roast do you prefer?
Bean type?
How often would you like a delivery?
Your Subscription
Package

Roast Profile

Bean Type

Delivery Frequency
---
Plans automatically renew
Cancel anytime
---
Frequently Asked Questions
What's included in a subscription box?
There are two choices available: A Dripbox sampler box and a coffee bag box. A sampler box contains 4, 3oz bags carefully crafted roasts from small independent roasters in the US. The coffee bag box is a freshly roasted 12oz bag based on your subscription selections. Roasters and coffees rotate to give you a new coffee experience. 
Can I manage my subscriptions?
You can manage your subscriptions by logging in using the small person icon at the top right of the browser, by clicking "my account" at the bottom of the page, or by clicking here. Once you're logged into your account you can edit all of your account details. From pausing your subscription, to changing your billing/shipping info.
Is ground coffee available for subscriptions boxes?
Quality is of the upmost important to us, and our partners. To ensure you are getting the absolute freshest coffee there can possibly be, we only ship whole bean coffee so we do not compromise on freshness or quality.
What about decaf and dark roast coffee in subscription boxes?
While we do not currently offer a decaf or dark roast option for our subscription sampler box, you can purchase an individual full oz bag or subscribe to a full bag of dark roast coffee from our shop.
How often do you ship?
To start we'll only be shipping once a month and those orders will ship on the 15th of every month. We are currently working on making bi-weekly shipping also available.
Do you offer gift purchases?
We don't currently have this option, but we are working to have it available soon.
Does Dripbox ship outside of the US?
We currently only ship within the United States.
How can I get free shipping?
All subscription sampler orders come with free shipping!